EU's Jean-Claude Juncker criticises UK's 'unsatisfactory' Brexit papers
The third round of Brexit negotiations between the UK and EU got under way with tension, disagreement and a sense of stalemate.
The President of the European Commission has said none of the Brexit position papers published by the UK are "satisfactory" and that an enormous number of issues remain unsettled.
Speaking to a conference of European Union Ambassadors, Jean-Claude Juncker echoed the pessimistic tone struck by his Brexit negotiator Michel Barnier.
Speaking in French, Mr Juncker said: "The UK government is hesitant in showing all its cards. Why would it do this?
"We now have the negotiating team in Brussels meeting with Mr Barnier. I did read with the requisite attention all the papers produced by Her Majesty's government. But none of those papers are in fact satisfactory."
"There are still an enormous number of issues that need to be settled," Mr Juncker continued.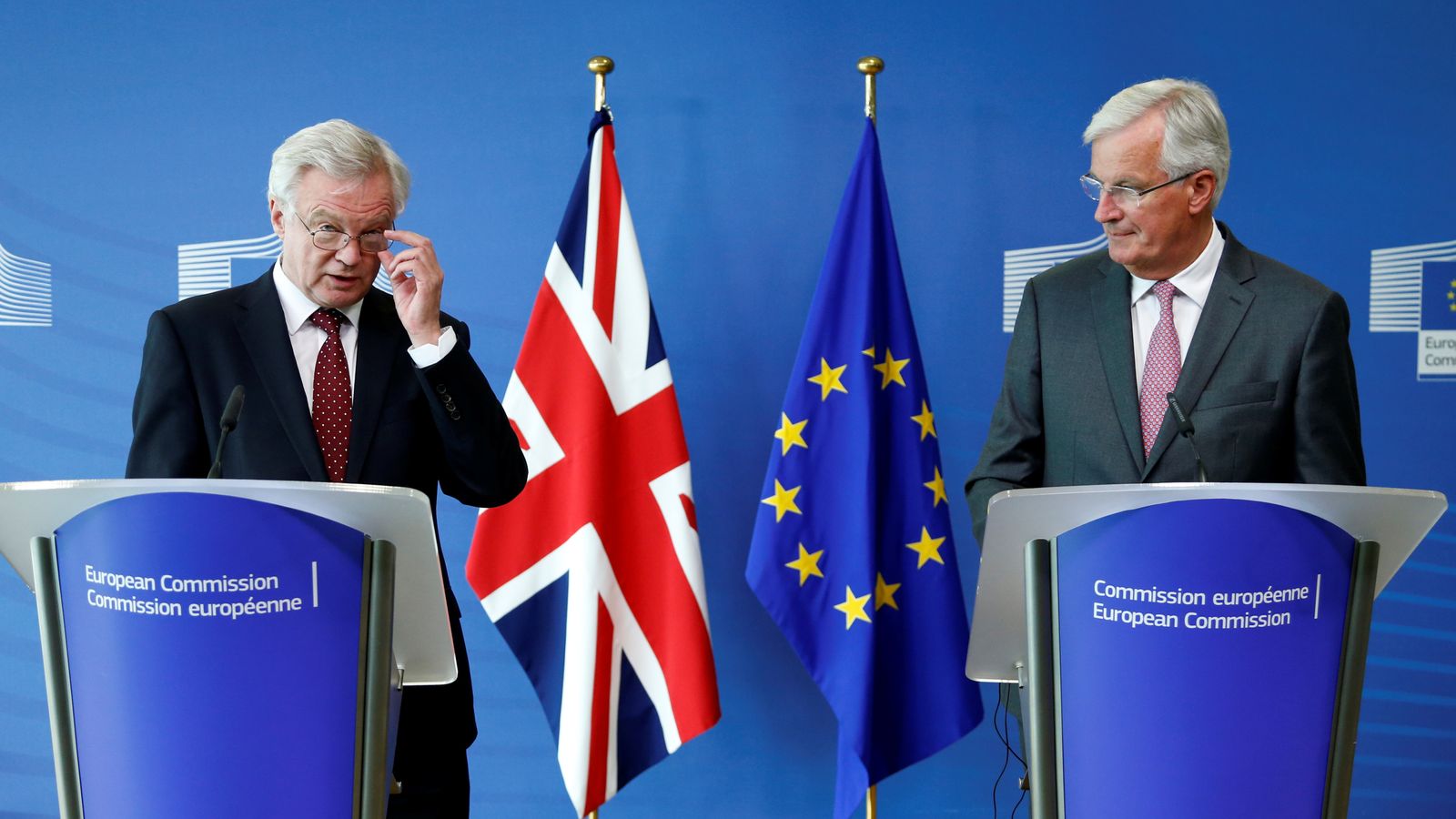 "Not only the border problems with Ireland and Northern Ireland, which is a very serious problem to which we have had no definitive response, but also the issue of European citizens living in the UK and UK citizens living on the continent.
"We need to be crystal clear that there will be no negotiations, particularly on trade between the UK and the EU, before all these issues – that is to say those under Article 50 – are resolved. That is to say the divorce between the EU and the UK."
Speaking after Mr Juncker's damning assessment, Theresa May's spokeswoman said Britain feels it is in a "good position" in the talks and wants to agree to move on to discussions about its future relationship by the current deadline of October.
She repeated Mr Davis' call for the EU to show "imagination and flexibility" in the talks.
Mr Juncker was speaking as the third round of Brexit negotiations got under way in Brussels with tension, disagreement and a sense of stalemate.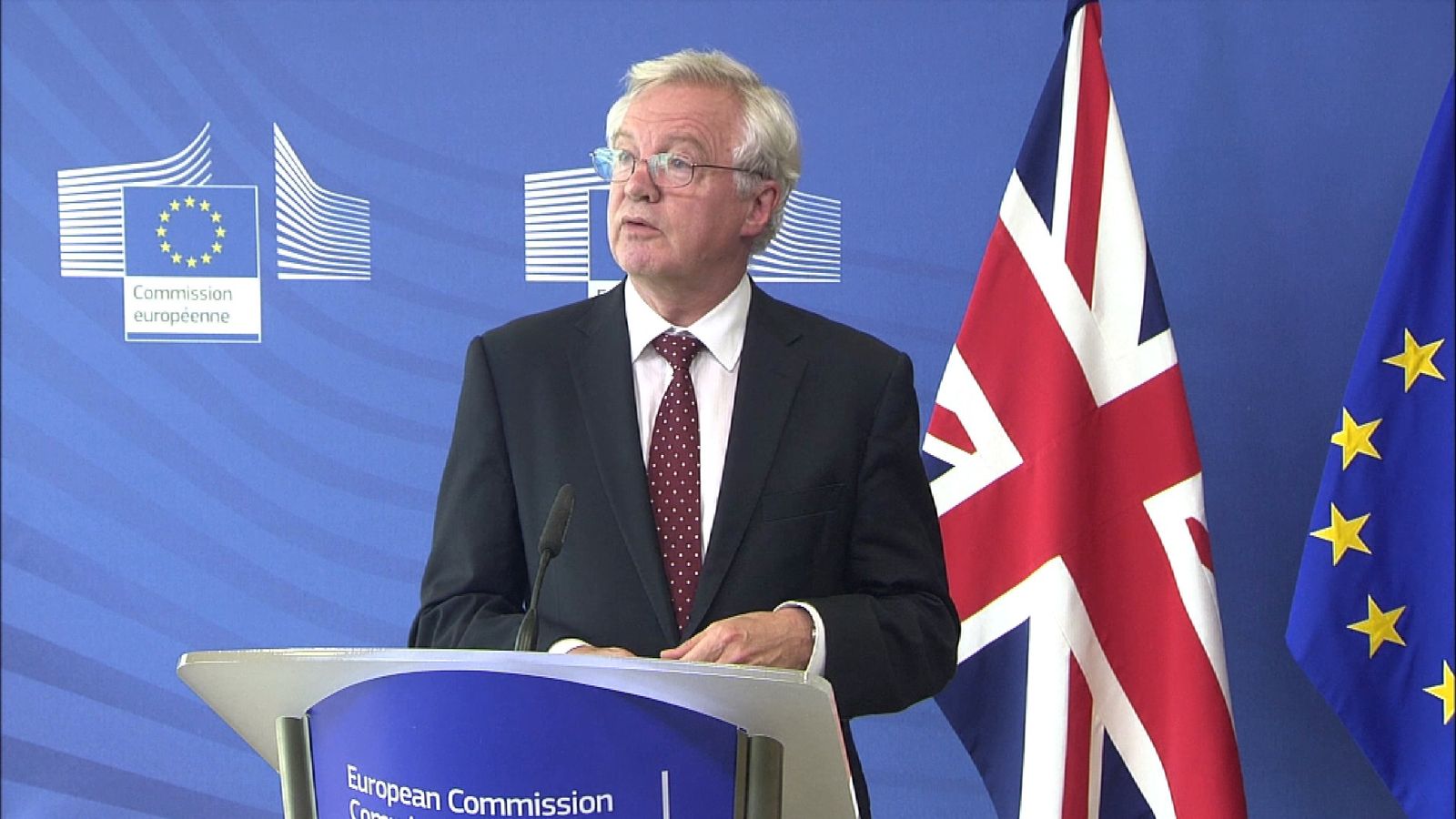 Nearly 100 British negotiating officials are involved in this week's talks. Although it was understood negotiations would begin on Monday, most arrived by Eurostar this morning.
In a tetchy news conference on Monday, UK Brexit secretary David Davis looked visibly irritated as his EU counterpart said the UK needed to clarify its positions and end "ambiguity" if it wanted "serious" withdrawal talks.
"To be honest, I'm concerned," Mr Barnier said.
"Time passes quickly. I welcome the UK government's paper and we have read them very carefully. Very carefully. But we need UK positions on all separation issues. This is necessary to make sufficient progress.
"We must start negotiating seriously. We need UK papers that are clear in order to have constructive negotiations."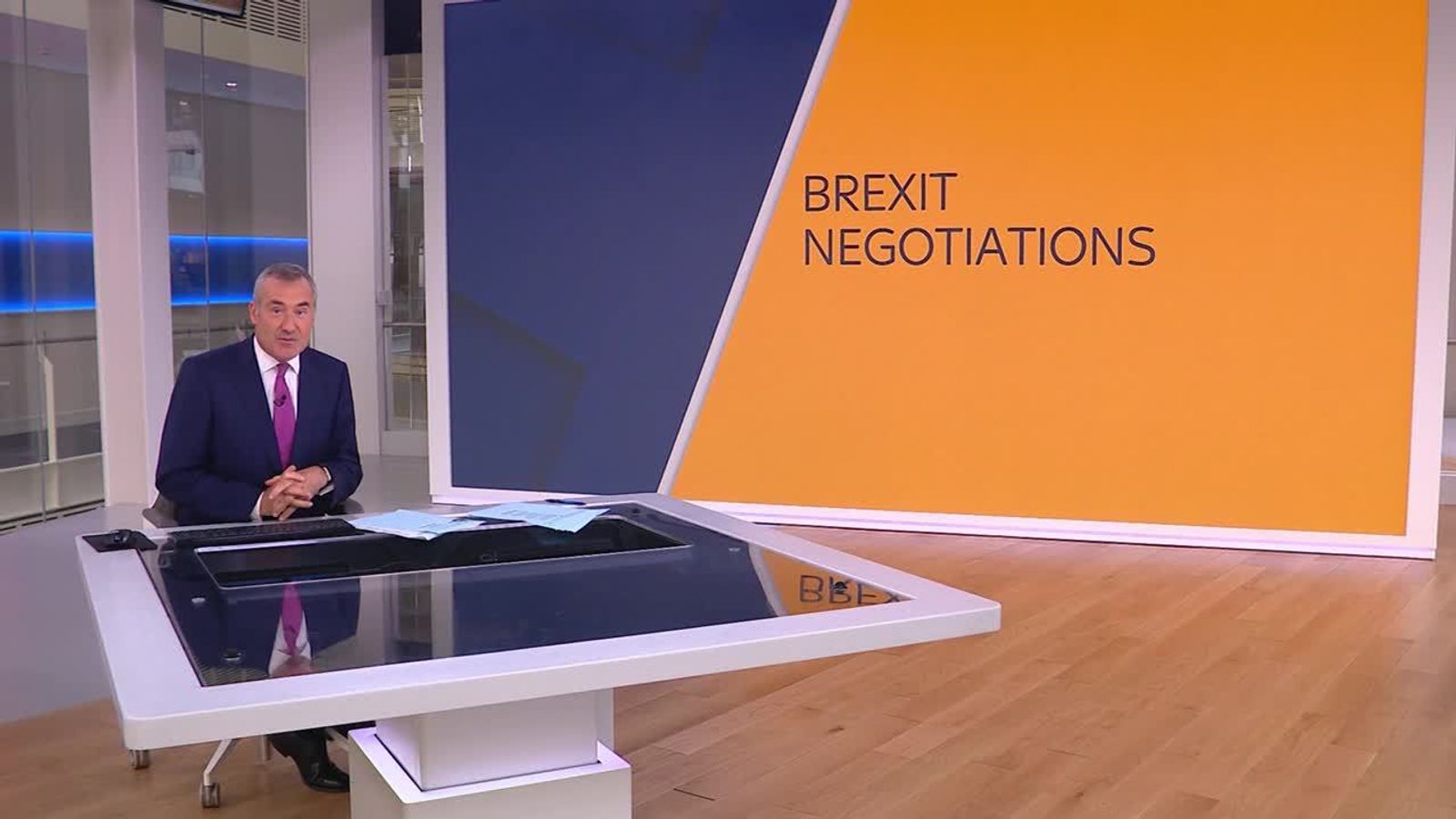 He urged for more openness from Mr Davis on the divorce deal before future relations and a transition deal could be discussed.
Mr Barnier added: "The EU 27 and the European Parliament stand united. They will not accept that separation issues are not addressed properly."
Mr Davis called for flexibility in a negotiation which the UK believes is impossible to progress with in its current structure.
Mr Davis insisted that all the UK position papers were sufficiently detailed, saying: "They are the products of hard work and detailed thinking that has been going on behind the scenes not just the last few weeks, but for the last 12 months, and should form the basis of what I hope will be a constructive week of talks."
The EU continues to insist that the three divorce issues – the Irish border, citizens' rights and the so-called exit bill – must be agreed upon before talks move to the second phase – the future relationship.
But the UK says this is unachievable, pointing out that presenting and agreeing on a new Irish border plan is not possible without defining the future trade and customs relationship. The two are inextricably linked.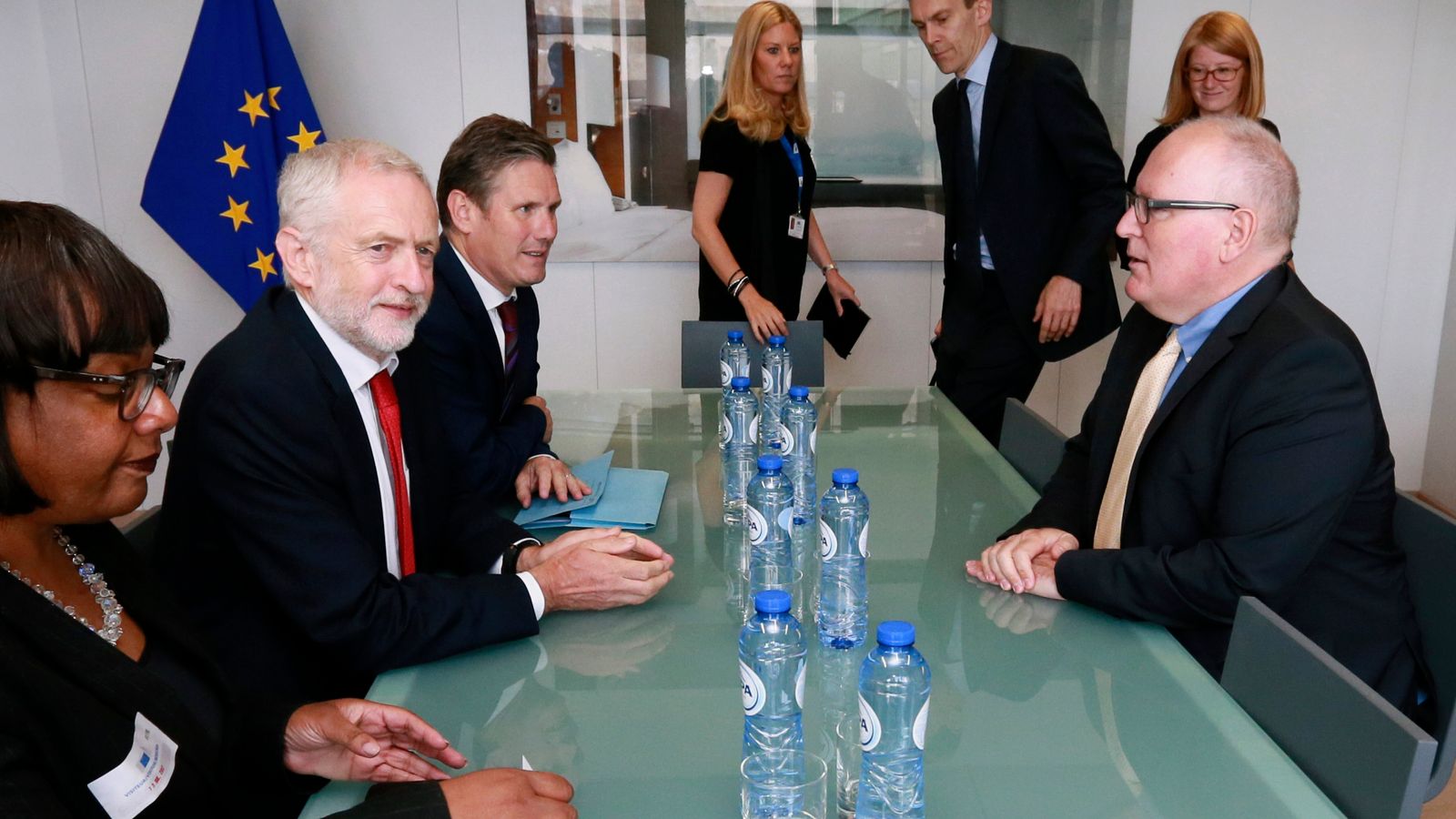 Business leaders are increasingly worried about the slow progress of the negotiations.
Tom Parker, from the British Chamber of Commerce in Brussels, told Sky News this is a make or break week.
He said: "We're concerned. We're very concerned. There is an impression in Brussels, very possibly in London, that not a lot of progress has been made to date. We feel like we're still having the same discussions and, as everybody knows, time is ticking.
"It's time to get on with it and our members are concerned that progress is made and made pretty quickly."
More than a million UK citizens living in the EU and three million Europeans living in the UK also remain unsure of their future.
A representative for Britons living in the EU told Sky News there had been "limited progress in round two of the negotiations and there is a long way to go before will feel confident about our futures".
Source: skynews