Towns evacuated as Hurricane Harvey's 130mph winds approach Texas and Louisiana
A hospital airlifts babies to safety ahead of what could be the strongest hurricane to hit the US in 12 years.
Hurricane Harvey is bearing down on Texas and Louisiana, with forecasters saying it could bring 130mph winds and end up as the strongest storm to hit the US in 12 years.
Experts are warning the hurricane is "life-threatening" and poses a "grave risk" – prompting all seven coastal counties in Texas to order mandatory evacuations from low-lying areas.
Some supermarket aisles have been stripped bare as people stockpile food.
Harvey is currently a category-two hurricane (extremely dangerous winds will cause extensive damage) but is expected to whip up into a category three (devastating damage will occur) by the time it hits land late Friday or early on Saturday.
Harvey is predicted to first hit a 30-mile stretch of coastline about 70 miles northeast of Corpus Christi – where a children's hospital has airlifted 10 critically ill babies inland to Fort Worth.
"We're forecasting continuing intensification right up until landfall," said Dennis Feltgen from the National Hurricane Center – which is providing hourly Twitter updates on Harvey's progress.
"FOR ANYONE WHO HAS NOT ALREADY EVACUATED, PLEASE HURRY TO DO SO," the city of Portland, Texas, said on its website.
America's fourth-biggest city, Houston, is also braced for impact as the hurricane is expecting to stall when it hits land and dump large amounts of rain over a number of days.
Authorities have warned of 20 inches of rainfall and "dangerous flash flooding", and a total of 30 Texas counties are on disaster alert.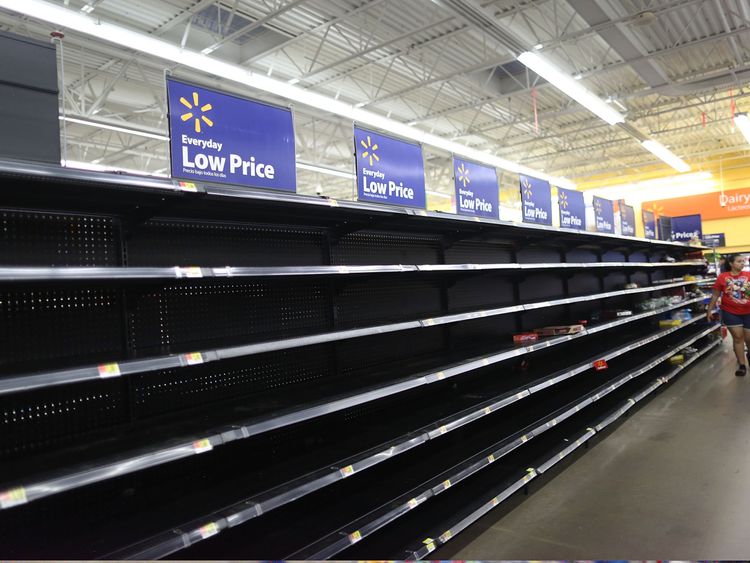 The region's lucrative oil-refining business – known as "refinery row" – is also braced.
One drilling rig in the Gulf of Mexico has pulled out its staff, and 39 manned oil and natural gas platforms have been cleared, according to the Bureau of Safety and Environmental Enforcement.
Donald Trump tweeted to warn people to plan ahead and White House spokeswoman Sarah Huckabee Sanders said the President was "briefed and will continue to be updated as the storm progresses".
Lousiana, which was ravaged by Hurricane Katrina in 2005, has also put out an emergency declaration for the entire state.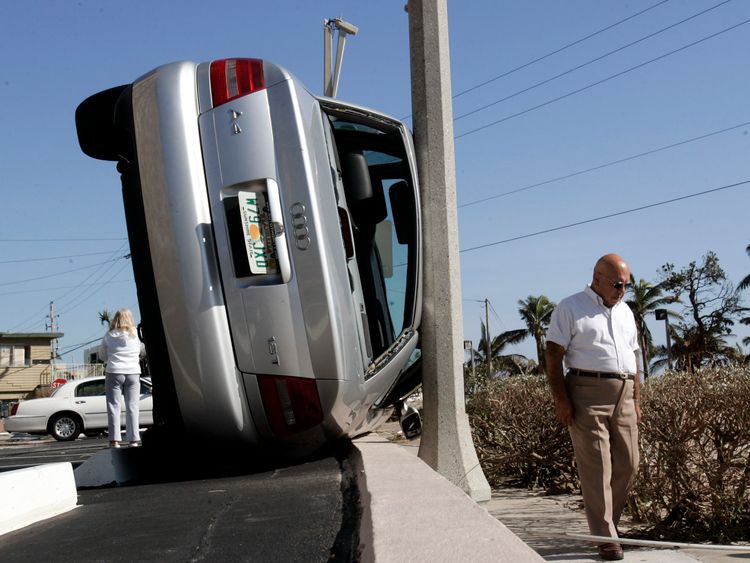 Hundreds of boats are standing by for potential rescues and half a million sandbags have been given out.
"This is going to play out over the next week or so," said governor John Bel Edwards, "which makes it particularly dangerous… because the longer it sits in one place the more rain that it will drop."
The last category-three hurricane to hit America was Hurricane Wilma, which hit Florida in 2005, and the last significant hurricane in Texas was Ike in 2008, which inflicted $22bn of damage.
Source: skynews