Flooding kills at least 700 across South Asia
At least 700 people have died in flooding thought to be the worst to hit South Asia in nearly a decade.
Some 16 million people are thought to have been affected by the extreme weather across Bangladesh, northeast India and Nepal, according to humanitarian agencies.
In Nepal and Bangladesh, between 20% and 30% of the populations are likely to have been affected by the floods, and in the Indian state of Assam 450,000 people are living in emergency camps.
"The situation is likely to get worse as more areas become inundated," Zia Choudhury, country director for humanitarian agency CARE, said in a statement.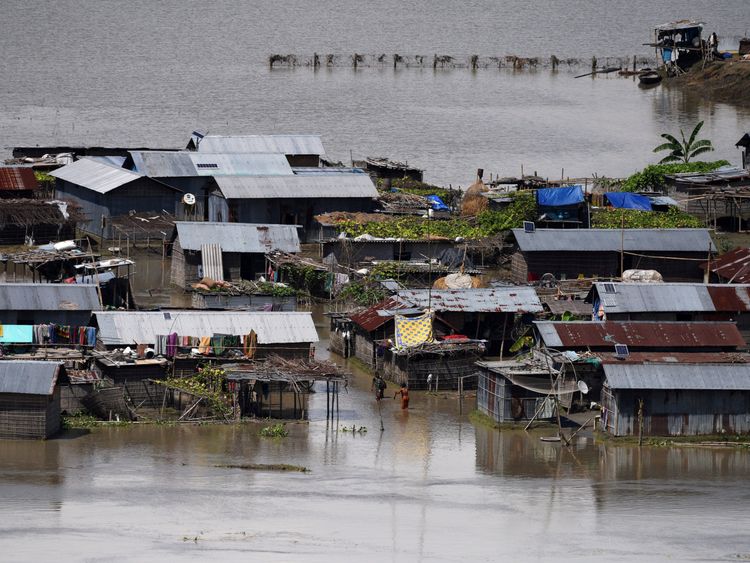 The charity added that supporting survivors would continue to be a challenge, as people have lost everything and schools have been destroyed by the rising waters.
Extreme weather conditions frequently hit South Asia during the rainy season, and landslides and flooding leave hundreds dead every year.
The four-month monsoon begins at India's southern tip in June and sweeps northwards.
Images from the affected areas show homes partially submerged under water and families travelling in boats where streets have been turned to waterways.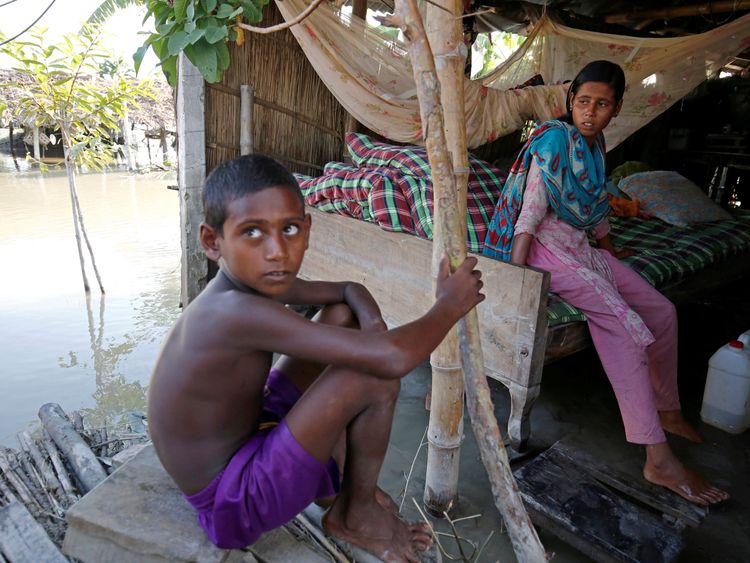 Railways and roads have been badly damaged by the flooding, complicating the relief effort.
Earlier this month, 46 people were killed as two buses were swept from a hillside in India, and nearly 350 people died in the first wave of floods in western India.
Source: skynews